About Jos
Organist
Jos Maters (1997) started his organ lessons with Theo Duijst, to continue with Willem van twillert and later with Gerrit Christiaan de Gier. From 2015 to 2020, Jos did a bachelor's degree in organ with Theo Jellema and Erwin Wiersinga and a bachelor's degree in harpsichord with Johan Hofmann, all at the Prince Claus Conservatoire in Groningen. Jos is currently studying at the Conservatory of Amsterdam; organ with Matthias Havinga and harpsichord with Menno van Delft. Jos has followed masterclasses with renowned organists such as Wolfgang Zerer, Reitze Smits and Olivier Latry. He was awarded prizes at both the Ambitus organ competition (2017) and the SGO organ competition (2019). Jos is currently an assistant organist at the Nicholas Basilica in Amsterdam. In addition, he regularly gives concerts, both as a soloist and with ensembles. In 2019 Jos started 'Duo Calyptura' together with saxophonist Marlon Valk, with whom he performs both early and modern music. He also has a private teaching practice.
Contact
About Jos
Harpsichordist
Jos discovered the harpsichord much later than the organ; he did not start playing the harpsichord until the age of eighteen. At the conservatory in Groningen - where he was studying organ - he started a bachelor harpsichord with Johan Hofmann in addition to his organ bachelor. In the summer of 2020 he succesfully completed this. At the moment Jos is studying harpsichord with Menno van Delft at the Conservatory of Amsterdam.
Duo Calyptura
Since 2019 Jos is playing together with saxophonist Marlon Valk Under the name 'Duo Calyptura'. In unique programmes they try to show the colours of their instruments. Expect warm sounds, energetic playing, and a fresh view on both old and comtemporary music.
Contact
Teacher
Besides making music Jos has another passion: teaching. Jos is available for teaching the organ, harpsichord and piano, both young and old, starting and more advanced players. The most important goal for Jos is that his students are having fun in making music. That will make them motivated to work hard. When a student has extra wishes Jos is always receptive for that. With one student he might go more into the literature, while with another student he might focus more on church-related playing instead. In every situation the goal will stay the same: to bring the student to a higher level, both technically and musically.
Contact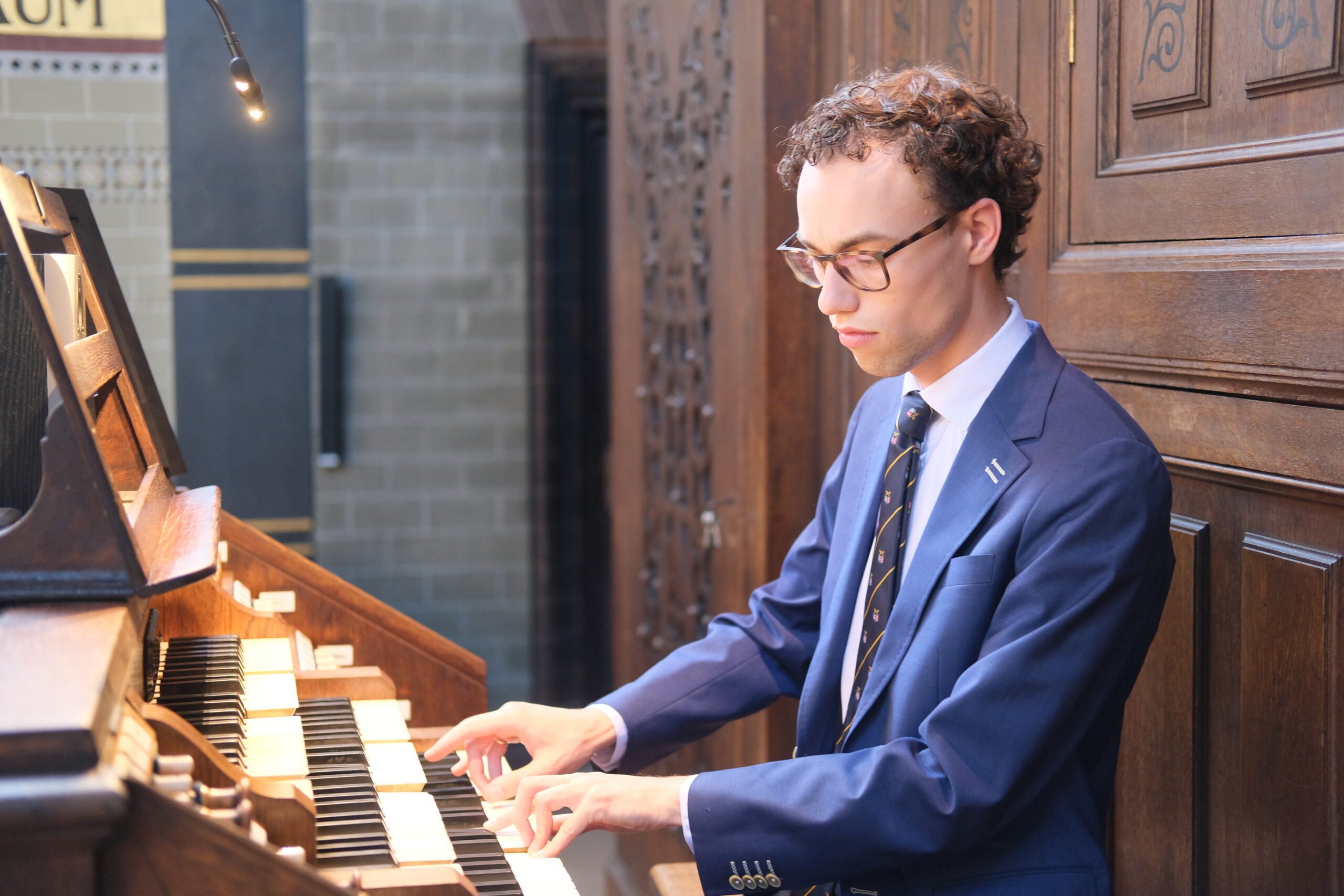 Media
Op het YouTube kanaal van Jos staan verscheidene video's, daterend van zijn pré-conservatoriumtijd tot het heden. Hiermee geven ze een interessant kijkje in Jos' ontwikkeling als musicus.
Contact
Do you want to get in touch with Jos? Please fill in the contact form underneath and he will get in touch with you as soon as possible!